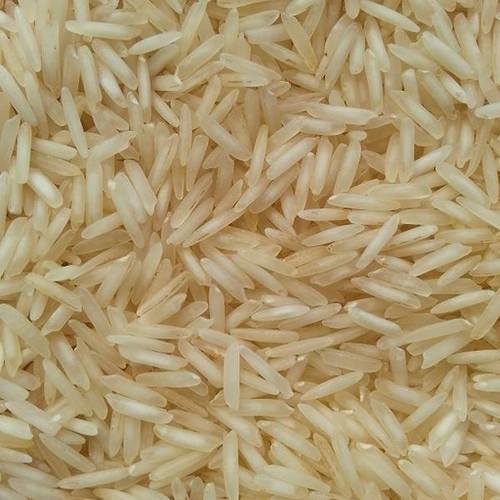 Basmati rice is a term that we've all grown up hearing from our mothers, grandmothers, aunts, and almost everytiime we mention rice. This is touted as the best variety of rice and people love the aroma, slender look, and soothing taste. However, not many are aware that there are a number of varieties when it comes to basmati rice as well. And one among these numerous basmati rice varieties is Pusa basmati rice. The Pusa Basmati Rice wholesaler in Ahmedabad take pride in the agronomic and quality traits of these rice grains, If buying the best quality Pusa Basmati rice, there are a number of key quality traits of these rice that will compel you to visit the Pusa Basmati rice exporters and get these rice for yourself.

Gluten Free

The protein found in wheat, gluten, is non rich in any nutrients but does a lot of harm to people with celiac disease. It might affect the immune system of the person and even cause damage and inflammation to the intestinal tract. Those have gluten reaction or want to go on a gluten-free diet can include the Pusa basmati rice in their diet. It is completely gluten free and can be used for such kind of diets.

Protein Rich

Protein is an important nutrient that people need in their everyday diet. This nutrient is especially important for people who want to lose weight and gain some muscles. Pusa basmati rice is rich in proteins and can be included in diet.

Extra Long & Slender Grains

While almost all the different types of Basmati rice are known for their long and slender grains, it is the Pusa basmati rice that has extra long and slender grains. These rice grains are not just long when raw but even after cooking, these grains retain their length and look good. Owing to this quality, these grains are great for use in exquisite rice recipes like Biryani, Shahi Pulav, etc.

Aromatic

The aroma of good quality rice being cooked is one of the best things. The aroma of Pusa Basmati rice is enough to make people's mouth water. The strong aroma of this rice, whether being steam cooked or pressure cooked, can make people hungry. Its aroma stays strong even after it has been served and can be felt with each bite.

Less Cooking

While there are a variety of rice grains that take a long time to get cooked properly to the very core, the Pusa basmati rice is one of the best rice that requires a very less cooking time. This makes this rice not just easier to cook but also energy efficient as it saves the important fuel by getting cooked quickly.

Buying Pusa basmati rice would always be a good decision owing to the various features that this rice possesses. If you are also a rice lover and want to taste the healthiest and tastiest rice, Pusa basmati rice is the rice you should always choose.