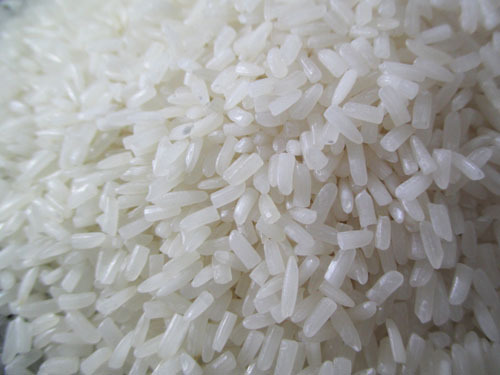 Rice has emerged as one of the highly popular food choices all across the globe. People love to relish rice in various forms. There are various types of varieties available in rice all over the globe. And, among these varieties the name of broken non-basmati figures prominently. Many people have a great liking for broken non-basmati rice. It offers several health benefits. The variety has become a healthy option for heart patients, diabetics, colon cancer patients, etc. It is anti-inflammatory in nature and helps in meeting the hunger cravings.
Given below are some of the health benefits of this variety of rice that you cannot ignore:

• Good source of protein and carbohydrates: This variety of rice helps in meeting your protein and carbohydrate requirements. It is worth noting that there are more than 53 grams of carbohydrate in a single serving of white rice. And, only a little quantity of that carbohydrate comes from fiber. Most of it contains starch while a small amount is a sugar. When you consume one-cup serving, you will get over four grams of protein in rice. As rice contains a good amount of carbohydrates, it will act as a fuel for your body and assists in the normal functioning of the brain. Carbohydrates will get metabolized by the body and converted into usable energy. It helps in boosting your energy levels.

• Controls obesity: Rice has emerged as an essential part of a balanced diet. It will give you vital nutrients without causing a negative effect on your health. The decreased level of cholesterol, fat, and sodium can effectively bring down obesity and similar conditions. Many people rely on rice for its rich fiber content.

• Gluten-free: Rice does not include any gluten and therefore will not cause any inflammation in the gut. And, this is the reason why people suffering from celiac disease prefer to include it in their regular diet.

• Blood sugar: According to the broken non basmati rice exporters, this assortment is low in sodium. And, therefore it has emerged an ideal food for those suffering from hypertension. Sodium may cause arteries and veins to tighten and that may raise unnecessary tension and stress on the cardiovascular system as blood pressure rises. This is also linked to heart conditions such as heart attacks, strokes, and atherosclerosis.

• Alzheimer's disease: It is interesting to note that rice may also bring down the risk of Alzheimer's disease. When rice is cooked under strong pressure, it can retain most of its important nutrients. The strongly pressured rice can reduce amyloid-beta in the brain that is responsible for Alzheimer's disease. It can also boost cognitive dysfunction.

• Metabolism: Rice has emerged as a great source of several essential vitamins and minerals. It offers you vitamin D, calcium, fiber, iron, thiamine, etc. These vitamins and minerals go a long way in providing the foundation for the body's metabolism, immunity, and regular functioning of vital organs.

We can conclude here that if you are planning to buy broken non-basmati rice, you may purchase them from leading broken non-basmati rice suppliers at cost-effective prices.