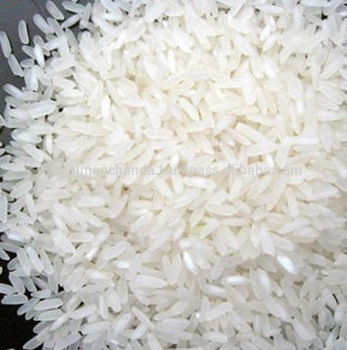 People in Asian countries eat rice roughly three times a day, for breakfast, lunch, and dinner. Rice is offered in a variety of kinds on the market. Prices vary in terms of their properties and attributes. All are distinct and provide different nutritional advantages.

There are two types of rice that are commonly found. The first is basmati rice, and the second is non-basmati rice. Non-basmati rice like the IR64 raw non basmati rice is the more often used of the two due to its incredible health advantages. It has anti-inflammatory properties and aids in satisfying appetite. The following are some of the nutritional benefits of this type of rice that you should not overlook:

Protein and Carbohydrate -
This type of rice can help you satisfy your protein and carbohydrate needs. It is worth noting that a serving contains white rice contains more than 53 grams of carbohydrates. And just a small portion of the carbohydrate is derived from the fibre.

The major portion of it is starch, with a tiny quantity of sugar. Rice has more than four grams of protein in a one-cup serving. Because rice includes a high concentration of carbs, it serves as a fuel for your system and aids in the correct operation of the brain. Carbohydrates will be digested and transformed into useful energy by the body. It aids in increasing your energy levels.

Minerals -
Minerals abound in non-Basmati rice. IR64 raw non basmati rice contains minerals such as potassium, magnesium, calcium, and iron. Consuming Non-Basmati rice on a daily basis might provide you with approximately three per cent of your daily mineral requirements. Non-Basmati rice contains 6-7 per cent mineral zinc, which is essential for the human body. You can enhance your immune system by doing so. You will become stronger, and your system will be able to prevent infections and dangerous illnesses.

Controls Obesity -
Consuming rice is beneficial if you wish to control your obesity. Rice is free of harmful lipids, salt, and cholesterol. It is now an essential part of a large population all across the world. Obesity can be considerably controlled by consuming a minimal amount of cholesterol, fat, and sodium. Rice eating can help you stay healthy. Even if you only eat a small amount of rice, you will remain completely satisfied.

Controls Blood Pressure -
Rice has now become a superfood for persons struggling with hypertension and high blood pressure due to its low salt content. When your blood pressure is too high, sodium can have a harmful impact on your arteries and system. This is also associated with a variety of heart diseases such as heart attacks and stroke. As a result, if you want to live a healthy life, you should try to avoid eating too much sodium.

As a result, Non-Basmati rice is helpful to your body and helps to balance your nutrient and mineral consumption. Any IR64 raw non basmati rice supplier provides high-quality rice at affordable prices. They also provide low-cost products to various shops and businesses. Choose a recognized company to obtain high-quality products that are extremely reliable.