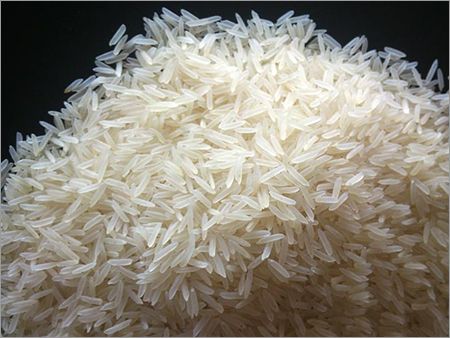 Basmati rice is known to be the world's most favorite rice strain. This variety of rice is one of the most treasured grains and is grown only once in a year in the Indo-Gangetic plain near the Himalayan subranges. Basmati is geographically indexed to the northern region on the Indian Sub-continent including Basmati growing areas in the states of Punjab, Haryana, Uttarakhand, Uttar Pradesh, adjoining areas of Jammu, Kashmir, Himachal Pradesh, and Delhi. Pusa basmati rice is a variety which is the 2nd entrant in the long grain basmati rice family. The variety is a hybrid rice variety grown in Haryana and Punjab region of India. This variety is thin rice grain with an average grain length of 7.35 mm to 7.5 mm and the elongation ratio of the grain is 2.5 times. Pusa Basmati is available in Brown, Raw/ White, Steam, Sella/ Parboiled, and Golden Sella rice forms. The essential difference between traditional Basmati rice and Pusa Basmati Rice lies in the length of the grain. This variety of rice is longer than the Traditional Basmati rice before and after cooking. The grain of the rice is also thinner than Traditional Basmati rice and has a rich flavor, distinctive taste, free-flowing after cooking. The rice is highly consumed nationally and internationally.

Pusa White Sella Basmati rice is one of the most favorite Basmati rice. Basically, the rice is aged from a minimum of one to two years, to enhance and intensify its taste, aroma and cooking characteristics. Under good conditions, the variety can be kept well for up to 10 years. Old Pusa White Sella Basmati rice cooks up fluffy, with separate grains and releases a pleasant aroma. Every grain of this rice has an average length of a minimum of 7.50 mm and has a maximum 13% moisture content. The variety is one of the longest basmati grains that elongated twice of its length after cooking. Pusa White Sella Basmati rice is highly demanded in hotels and restaurants for preparing biryani. The rice is available in quality packaging in order to protect it from moisture and contamination. Being the latest entrant in the Basmati family, Pusa 1121 White Sella Basmati rice is the variety which has taken over Indian and overseas market over the recent years. The elongation percentage of the variety is more than any other variety of the Basmati Rice. The unmatched excellence of Pusa 1121 White Sella Basmati Rice has led to a revolution in the domestic and international market.

Common features of Pusa White Sella Basmati rice:-

• Pusa White Sella Basmati rice is known for 30% more volume than other basmati rice.
• The variety is preferred for unique aroma and subtle sweet taste.
• This variety of Basmati rice is fluffy and non-sticky after cooking.
• This variety of Basmati rice has high nutritional values that make it highly beneficial for health and is easy to cook as well as digest.

Some of the health benefits of Pusa White Sella Basmati rice are as follows: -

• Excellent source of carbohydrates and good energy source
• No fat, no cholesterol and is sodium free.
• Good source of natural nutrients like niacin, thiamine, iron, riboflavin, vitamin D, calcium, fiber, protein.
• Gluten-free and sugar-free
• Free from additives and preservatives
• Contains resistant starch, which reaches the bowel undigested and encourages the growth of beneficial bacteria, keeping the bowel healthy
• Non-allergenic and beneficial in cancer prevention

For purchasing Pusa White Sella Basmati rice, you have to look out for reliable Pusa White Sella Basmati suppliers. You can also rely on Pusa White Sella Basmati suppliers providing optimum grade Pusa White Sella Basmati rice in Ahmedabad. The offered variety of rice is tested on various predefined quality standards before supplying to clients. Clients can avail this from them at a competitive price.